Diagnosis
When I was diagnosed with Lupus, I had never heard of the term before and did not even know to be worried. I had no idea how life threatening this disease could be. I had no idea how isolating it could be, and that it would change the course of my life. I was unprepared for the long hospital stays and numerous symptoms. I had no idea how to manage the long list of medications and their side effects. This disease forced me to make adjustments to every aspect of my life, with the most complex adaptations being to manage my limited energy levels.

Finding and Giving Support
A big part of my journey involved how to manage new lupus-colored interactions with others. From explaining my symptoms to friends, to advocating for myself when my needs/concerns were not taken seriously, it took quite a while to become knowledgeable with my condition and also to become comfortable and confident about my needs, wants, and goals while living with lupus. One of the things that has helped me the most in my journey is being able to talk to other patients. Support groups have helped me feel less alone, learn from others, and find my voice. Support groups are a safe space for patients to share their experiences, and also to learn and feel empowered. In addition to joining support groups, I was sought out to join the executive team of LupusChat.
LupusChat
This patient and caregiver led organization, founded by Tiffany Peterson, is focused on education and empowerment for people living with chronic illness and their loved ones. We do this by cultivating conversations between various stakeholders in the healthcare field. In short
we create space for patients, healthcare professionals, pharma, elected officials and others to engage each other on topics relevant to patient quality of life. During these conversations, patients are able to share their story and hear from others, as we learn together and support
each other. Essentially, being able to be in community with other people with chronic conditions has only enriched my journey as a person living with Lupus. This support has absolutely empowered me to be more vocal in my advocacy for myself and others.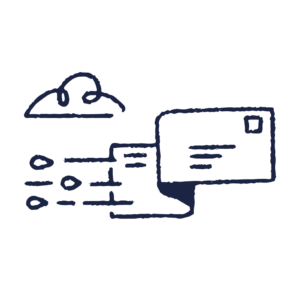 Learning to live
It took quite a while to find my new normal, and it is still changing day by day. With my constant lack of energy I've had to learn to take things one day at a time and to make space for myself to rest and recover. It took some time, but I learned to defend and even embrace my need to take things slow, to nap, to constantly check in with my body. I learned to let myself feel the anxiety that comes with dealing with chronic illness while reminding myself of my skills, strengths, and tenacity.
I'm very vocal about my experience as someone living with a chronic disease, and make it a point to use my voice to change lives for patients like myself. Everyday I make lists of my tasks to help keep me on track, always penciling in time to breaks. I recognize that I have to pace myself so I give myself grace when I fall short. I make it a priority to enjoy myself and have fun.
As I keep making adjustments to my lifestyle every day; I one hundred percent intend to live a
fulfilling and happy life, lupus and all